Admissions Open for Nursery to Class XII
Admissions Open for Nursery to Class XII
Shiv Jyoti International School
Welcome to Shiv Jyoti International School, a premier educational institution located in the beautiful city of Kota, Rajasthan. Our school is affiliated with the Central Board of Secondary Education (CBSE) and offers integrated learning programs that cater to the holistic development of our students.
At Shiv Jyoti International School, we understand that every child has unique talents and abilities, and we strive to provide them with the best learning environment that nurtures their individual potential. Our experienced faculty members use innovative teaching methodologies and techniques to help students develop critical thinking skills and a love for learning.
Shiv Jyoti International School at a Glance
Shiv Jyoti International School's CBSE curriculum is designed to provide students with a well-rounded education, incorporating both academic and co-curricular activities. Our approach is student-centered and emphasizes critical thinking, creativity, and problem-solving skills. We strive to prepare our students to be global citizens who can thrive in an ever-changing world.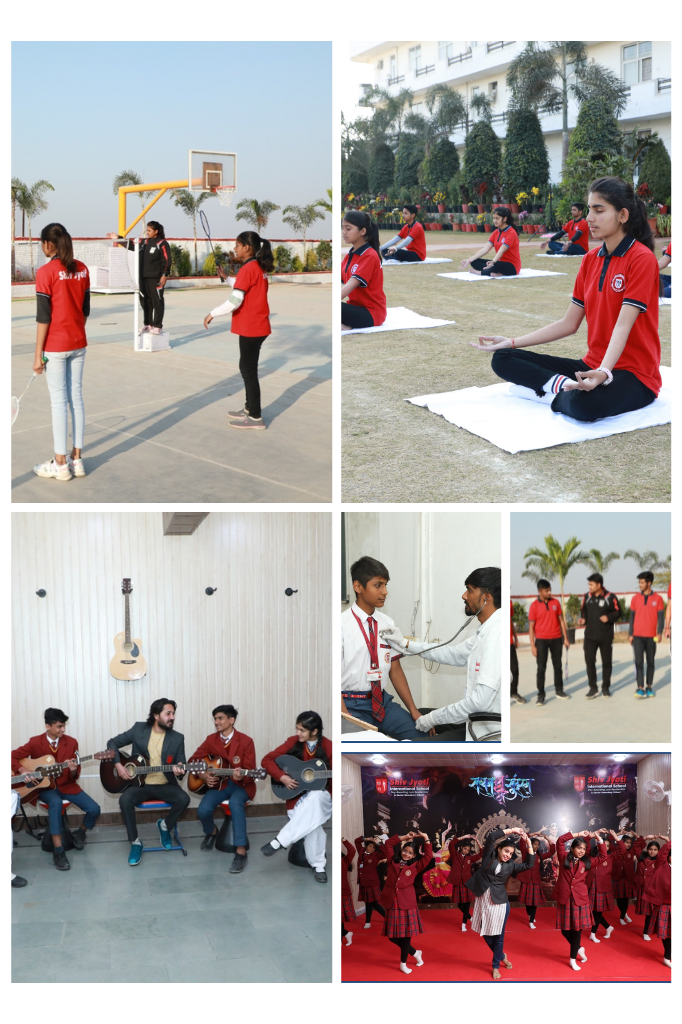 Our Co-curricular Activities
Wish to know more about admissions and updates? Subscribe now!